How an 8,000 Square Foot Home Pays Less Than $300/Month in Utilities


Heating, cooling, and lighting a home that's 2,500 square feet will cost more than a home that's 1,400 square feet, but what about a home that's 8,000 square feet?
The difference is in the materials.
Construction materials, such as insulation, LED lights, and HVAC, make a big difference in the average utilities cost in a home.
Discover what makes this home energy-efficient and what you can do to cut your monthly utility bills.
Spray Foam Insulation
According to the U.S. Department of Energy, air leakage can contribute to as much as 50% of a building's energy loss.
Among all of the popular types of insulation currently used by the industry, spray foam insulation features the highest r-value per inch.
Spray foam also reduces air leaks better than other insulation types. It fills spaces easily and completely, no matter the shape of the area. This means it's better at reducing thermal loss through both conduction AND convection.
What's in this home?
Exterior Walls: R-22 Open Cell Spray Foam Insulation

Ceilings: R-38 Open Cell Spray Foam Insulation
PRO TIP:

The higher the "R" value, the higher the insulation effectiveness.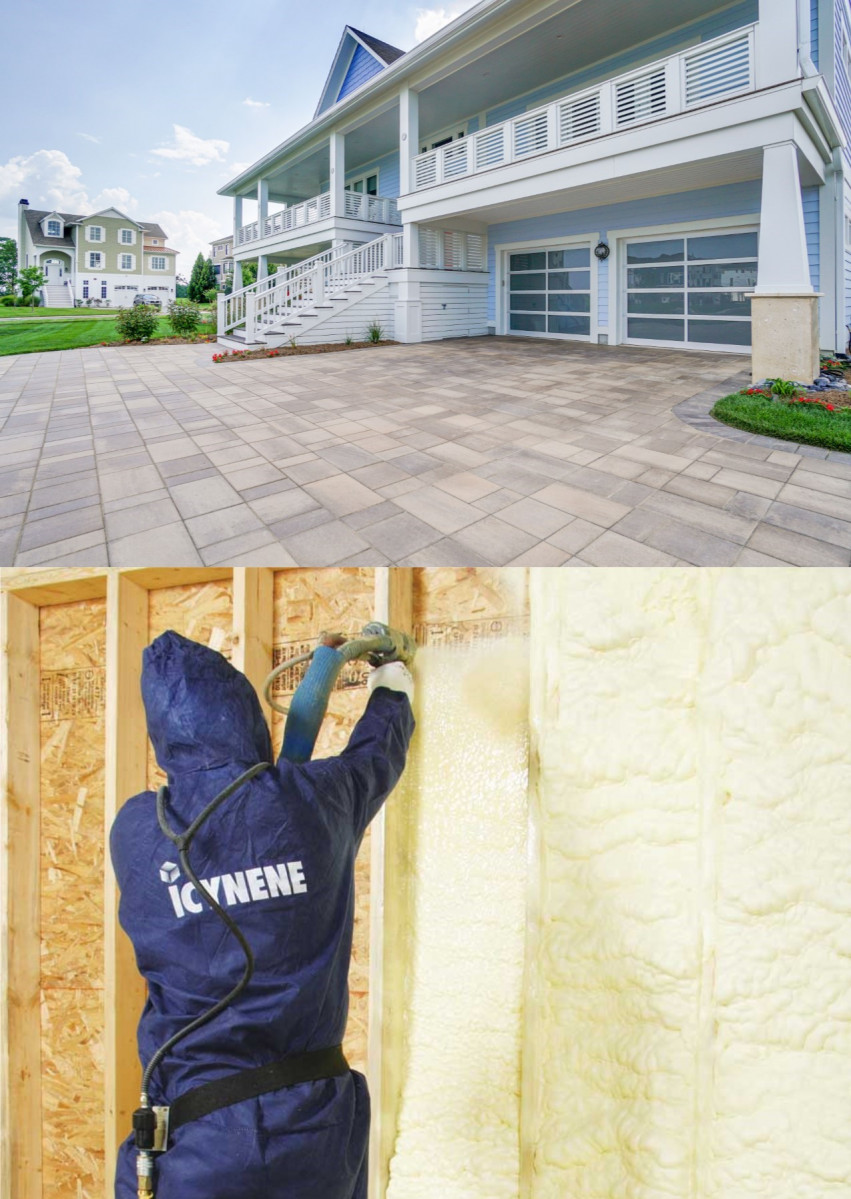 HVAC System
Most home's primary heating/cooling source is not always enough to keep your house and family comfortable.
Split-ductless heat pumps allow homeowners to cool and heat their homes without the hassle, expense and inefficiency associated with furnaces, stoves, and other traditional air conditioning methods.
What's in this home?
Mitsubishi ENERGY STAR Certified Electric Technology:
Instant Hot Start - Prevents drafts of cold air at start-up ensuring you feel warm air immediately.

3D i-SEE Sensor

- Maintain your precise desired temperature with a sensor that scans the room and adjusts accordingly.

H2i Technology

- Hyper-Heating technology allows your family to maintain comfort inside even when it's extremely cold outside while saving energy and money.

Zone Control - Divides the home into zones that best fit your family's needs. Save energy and maximize savings by creating your customized comfort zones.

INVERTER-Driven Compressor - Ensures that the unit uses the exact amount of energy needed to cool or heat an area. Up to 40% more efficient than traditional systems.

Air Filtration - Experience cleaner, healthier air with a filtration system that capture odors, allergens, bacteria, and other contaminants that impact air quality.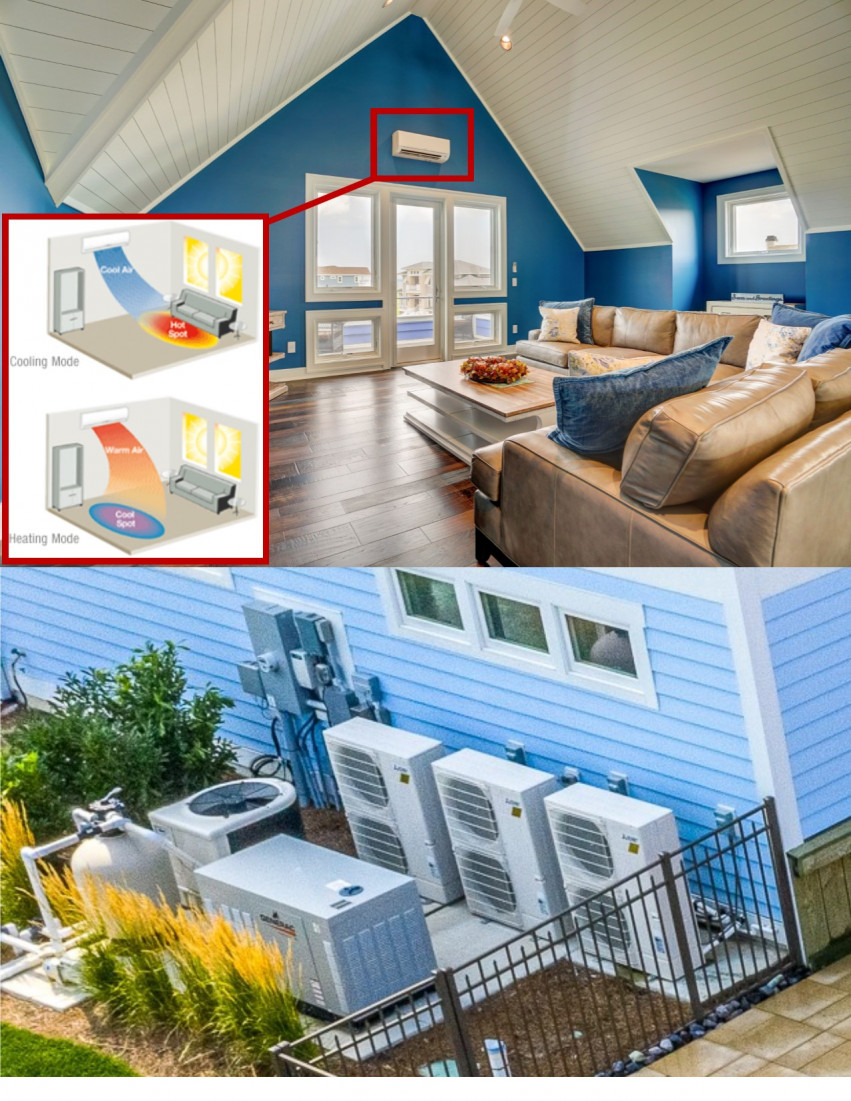 Doors & Windows
Energy efficiency is an important consideration when shopping for new or replacement windows and doors. There are a number of energy efficient features and benefits to consider, including cost, energy savings, comfort, and environmental sustainability.
Drafty windows and windows that are not properly insulated can increase your home's energy use each year, leading to inflated energy bills and overworked HVAC systems.
What's in this home?
Andersen ENERGY STAR Certified A-Series Doors & Windows:
Solid Core Doors - Solid wood doors provide much more insulation and can substantially reduce sound traveling from room to room.

Energy-Efficient Windows - Andersen's A-Series windows are the best-performing, most energy-efficient windows Andersen has ever offered.

Custom Windows - This home features custom circular Andersen A-Series windows.
PRO TIP:

According to energystar.gov, ENERGY STAR certified windows can save an average of 12% on energy bills each year.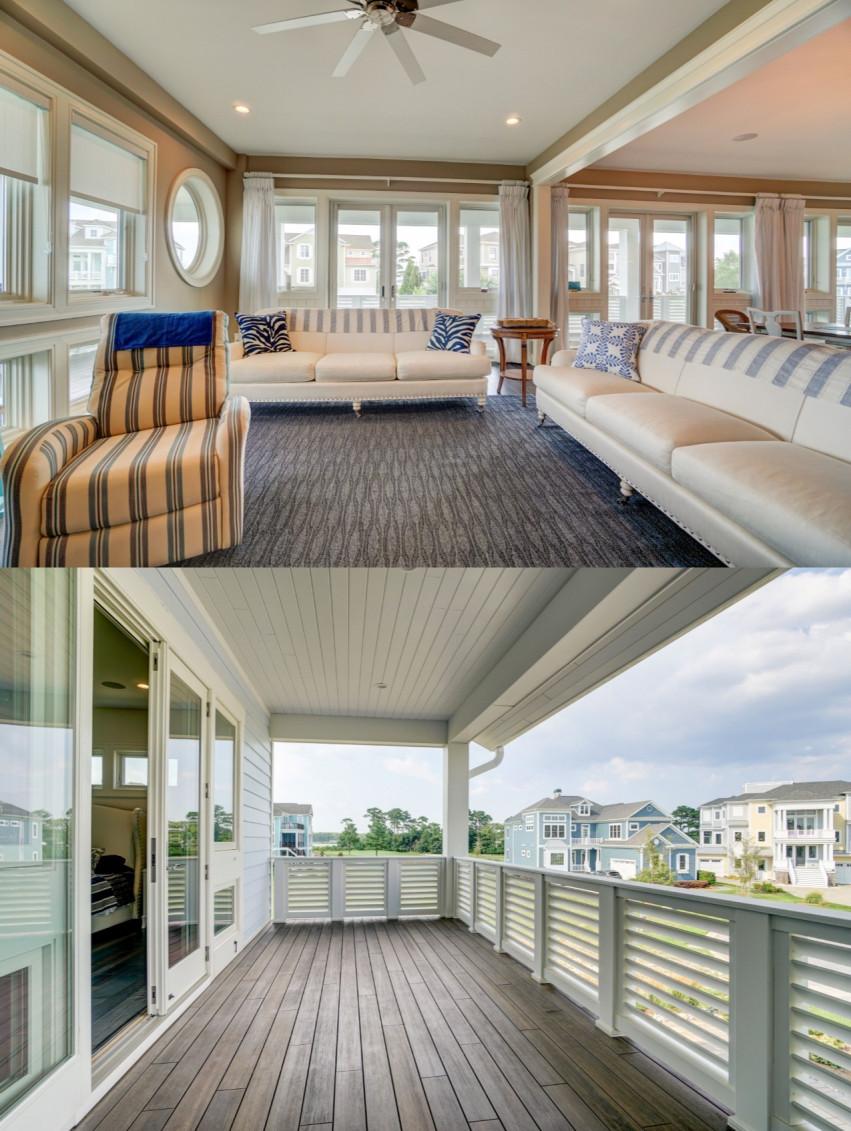 LED Lights
The light-emitting diode (LED) is one of today's most energy-efficient and rapidly-developing lighting technologies. Quality LED light bulbs last longer, are more durable, and offer comparable or better light quality than other types of lighting.
What's in this home?
ENERGY STAR Certified LED lighting:
ENERGY STAR rated LED lights use at least 75% less energy and last 25 times longer than incandescent lighting.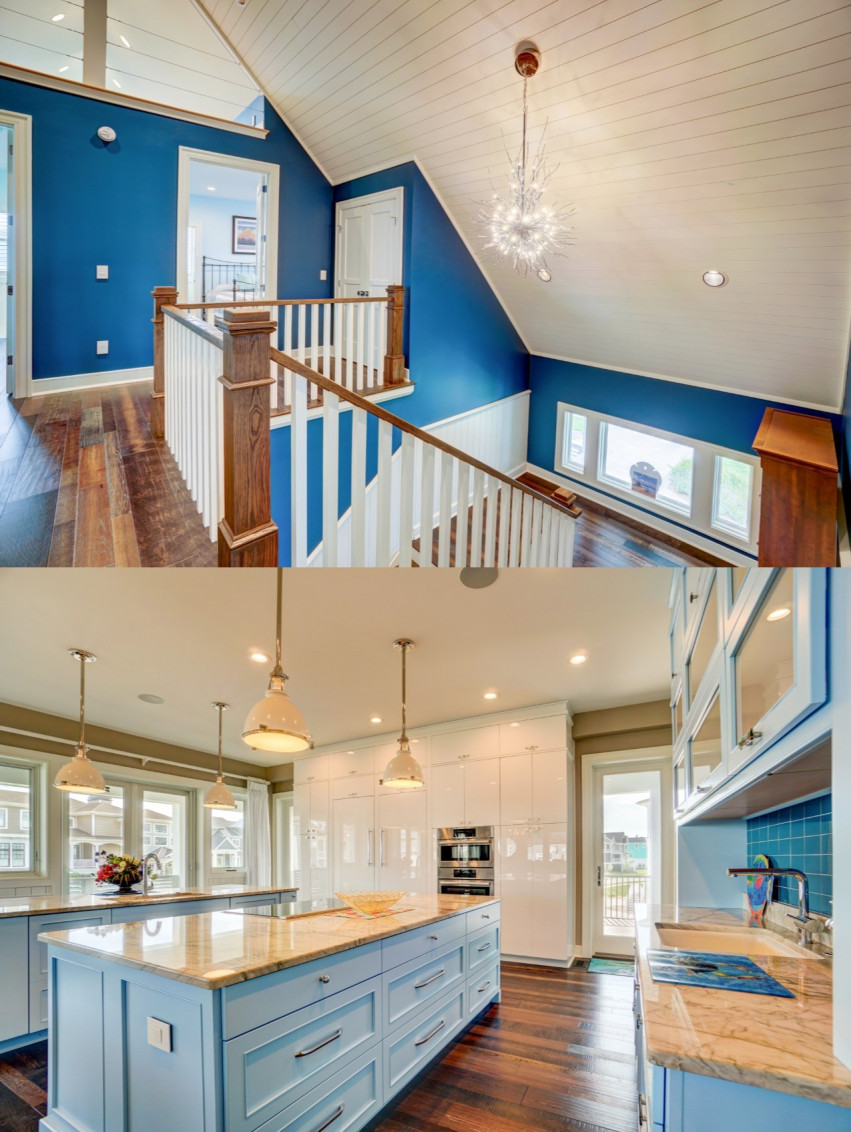 Water Heaters
Water heating accounts for about 18% of your home's energy use. Reducing your hot water use, employing energy-saving strategies, and choosing an energy efficient water heater for your home pool can help you reduce your monthly water heating bills.
What's in this home?
Two Rinnai Tankless Water Heaters:

Rinnai's energy-efficient tankless water heaters
offer endless on-demand hot water while cutting CO2 emissions. Unlike traditional water heaters, Rinnai tankless water heaters only heat water when you need it, resulting in less wasted energy and money.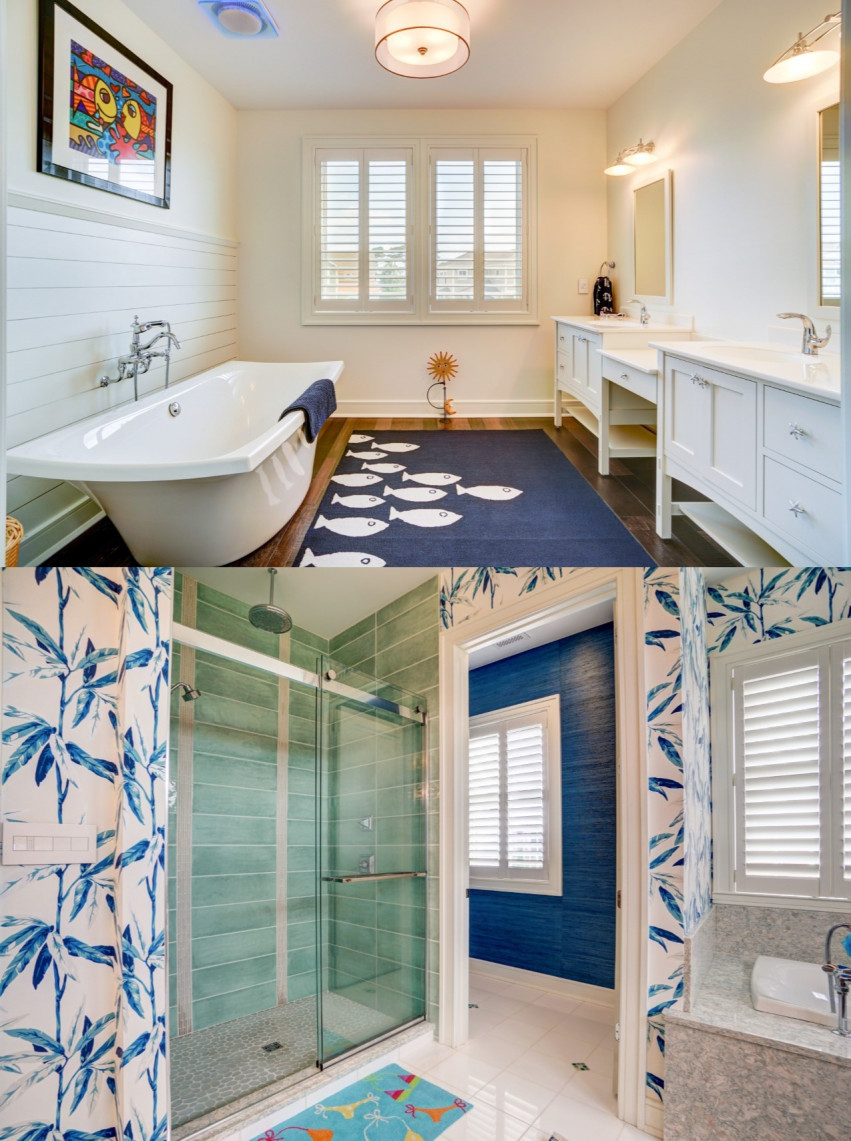 Here's Proof!
In case you can't believe this home has an average monthly utility bill less than $300, below are some recent monthly utility statements.
The Bottom Line
Energy-efficient homes are designed and built so that all the energy-saving features and systems work together to deliver optimum performance at reduced costs.
Upgrading your HVAC system, increasing your insulation "R" rating, replacing drafty windows or doors, installing LED lighting, and/or converting to tankless water heaters are just some things you can do to make your home more energy-efficient.
Whether it's cutting energy costs or taking advantage of Delaware's low taxes, we can all agree saving money is a good thing!
Check out more of this Coastal Masterpiece!
View 66 Photos
and more features this home has to offer.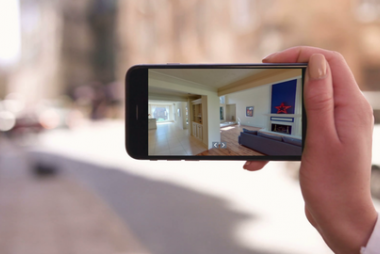 Take a Virtual Tour!
Take a 3D Virutal Tour of this home from the comfort of your home!